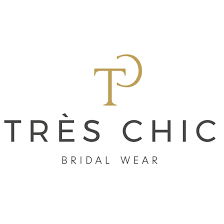 Verðbil: 120.000-158.000 kr.
Stærðir: 4-28
Très Chic Bridal Wear has been a leading name in the European bridal market for more than five decades. The six Très Chic labels are now available in more than 350 bridal shops across 22 countries.
The strength of Très Chic Bridal Wear lies in service and fast delivery times. Très Chic lives up to its promises and is recognised as a reliable supplier offering consistent quality. That's because it controls all aspects of the production of its wedding dresses. The service comes with an excellent price-quality ratio and a full range. Très Chic can also supply made-to-measure wedding dresses. Alterations to size, material and colour are also possible.
Senda fyrirspurn